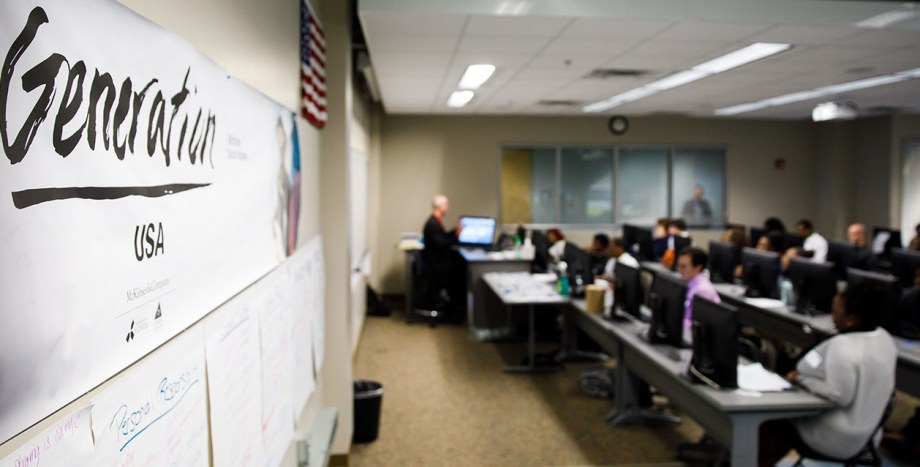 Senait | USA
A Bold Move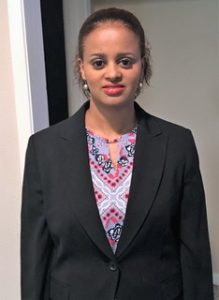 About a year ago, Senait made an adventurous decision and moved from the Middle East to Dallas. After her move, she got a part-time job as a food demonstrator at Costco but felt there had to be more out there with her educational background. Originally from Ethiopia, Senait has an associate's degree in marketing, but knew her communication and time management skills could use some work. That's when she found the Generation Retail Career Advancement program. Since graduating from the Generation program, she's obtained a full-time job in Tech Support at Verizon FiOS.
"I really enjoy the new work. It teaches me how to concentrate and handle many different tasks at once. This flexibility has helped me work safely and work confidently."
Professional Development
Like many Generation students, Senait had incredible potential but needed a little extra help and support to cross the finish line to a successful career. The Retail Career Advancement program takes the capabilities students already have and pairs them with the "soft skills" employers need and want — like how to solve a customer's problem or how to go above and beyond for a customer. Senait says, "Generation has taught me a lot about professional development, including how to learn new things and how to be successful in any job."
As part of the curriculum, speakers employed in the field often visit the classroom to talk with students and give them a chance to hear stories about what it takes to thrive in professional retail jobs. "Generation has helped me in a lot of ways — from self-confidence to how I present myself. The real-life experiences I heard from guest speakers in class taught me about how hard they work to succeed."
Student Support — Above and Beyond
Generation's mentors and instructors work one-on-one with students to ensure success. Senait says that the entire Generation team is truly dedicated to their work and provides outstanding resources to students. In addition, Senait says the network students form with their classmates is invaluable. This benefit is articulated time and again by Generation students.
"My fellow classmates helped me when I lost track and we worked together as a team. I learned how to consistently work hard and how to work in groups."
Because mentors are integrally involved with their student's training, Senait's Generation mentor, Joshua, says he saw incredible growth in her career and professionalism skills in the Retail Career Advancement program. He says her confidence, presentation, passion, and teamwork abilities have all improved.
Onward
In addition to enjoying her new-found career, Senait loves to read and listen to gospel songs. "I'm so excited about this opportunity with Verizon FiOS. Learning how to successfully serve customers, support them with the tech issues they are having, and developing viable new leads is incredibly fulfilling."